Blinds play a functional role and also elevate the aesthetics in ahome. The market place is full of options tailored to meet the needs of different setups and seasons. Winter is a cold season, and one must prepare to ensure that the house will be warm enough, and blinds are some of the things that one might have to change to achieve the desired conditions. The different parts of the house need preparation, and windows are an integral part of every room. Preparing the windows for winter is one of the sure ways to ensure that the other changes are effective since they let in the moist air into the home. Choosing the right blinds for winter will help make the house warm and comfortable. Some of the winter blinds available in the market that one can considerare;
Fabric blinds
Fabric is one of the top materials that manufacturers use to make blinds.Roman shades, vertical, and roller blinds are all variations that you can choose from. They are modern alternatives that are elegant and insulating when compared to traditional drapes. Currently, there are different types of fabric with unique qualities such as UV protection and thermal properties that help make the house more comfortable. Fabric choice is an aspect to pay keen attention to as some are better at heat retention than others. For the winter, materials that will insulate your home and keep it warm should be the top choice. Roller blinds are a multifunctional choice that one can go with and combine different elements. For instance, one can choose the double option with thermal properties and sun-blocking abilities when the sun comes up. Layered fabrics help keep the home warm and the temperature constant making this the best choice for most families during this season.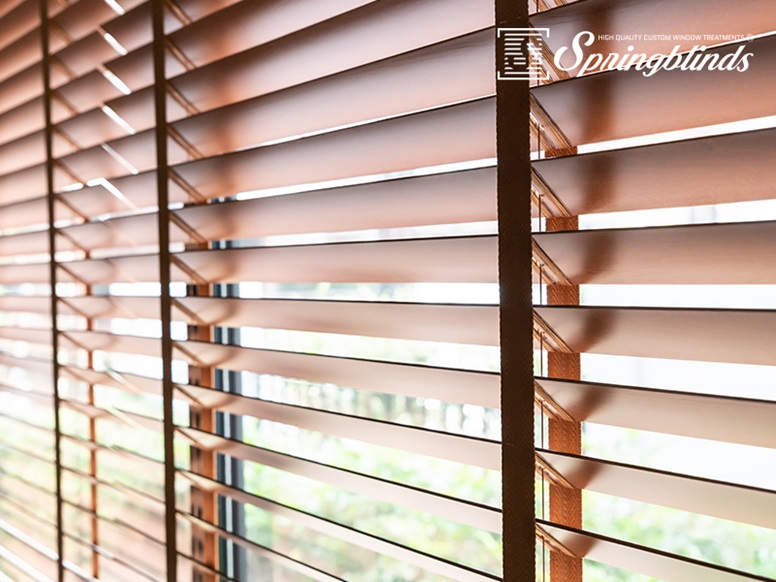 Wooden blinds
The gaps in this type of blinds indicate high chances of heat loss from home. This means that this would be the worst blinds to use during winter. In recent times, however, innovations in this industry have led to the production ofwell-fitted blinds, leaving no room for heat loss. One can find designs that are the best fit for winter from the different shops that sell this both in brick and mortar stores and on the internet. SpringBlinds is one of the sites that can help one reach an informed decision asthey stock different blinds.
Additionally, the types of wood that manufacturers use are different, and it is easy for one to find a hue that fits within their home. It is essential to ask for information regarding the workmanship of the wooden blinds and the material they use when buying from an online shop. This is to ensure that the blinds they deliver are suited for the winter season.
These two are not the only options available in the market. One can choose to visit a store in their location and engage the staff on the other options available to shelter them from the winter cold.