With time, our dependence on Technology has only increased. From the mundane tasks to those requiring supercomputing powers, it has seeped into our daily lives like never before. It has made our hectic lives very easy to manage and the internet, a powerful and innovative tool in this digital age, has opened up several doors of opportunity allowing us to lead a comfortable and luxurious life. Today, we're only a click away from accomplishing our goals.
When discussing the impact of technology, we cannot ignore the power social media has on our community. People around the world once dreamt of connecting beyond borders. Today, it is a reality. Online businesses now have the opportunity to reach a global consumer base within minutes.
Once people were scared of taking risks and fulfilling their dreams of owning a business. Those same people are now confident with their decisions to launch an online business, thanks to social media. While many entrepreneurs believe in owning a business website, others sign up on their favorite social media platform and go from there.
The road to creating brand awareness is different for everyone though. Whatever it may be, it's essential to stick to successful trends that work effortlessly for every type of business. Before we go into details, let's decode the impact social media has on companies.
The Link between Businesses and Social Media Platforms
From communication to opportunities, social media has significantly improved the process of launching an online business. It acts as a catalyst in the corporate world. From your clients to new business opportunities, social media offers everything through a single tap.
Interaction with international customers is much easier through a social platform
Global reach is ensured as online marketing tactics cover all audiences
You get greater exposure to change in trends and hype on services and products
Improved communication through powerful social media tools including, blogs, posts, and stories
There are higher chances of entrepreneurs to grow their network
Better chances of your business gaining brand recognition as everyone has at least one social account on them
Proven marketing tactics boost traffic, visits, and interaction
The regular brick and mortar stores and businesses survive on physical interactions and visits by customers. With social platforms, like Facebook, Instagram, Twitter, and more, the company or brand is in charge of the narrative. They're in control of taking the first step and building their brand from there. Online brands have the power to reach multiple audiences beyond borders with just a single post.
Employing a perfect marketing strategy then is key. It depends on multiple factors, but if done right, the marketing campaign can boost sales, revenue, and brand awareness for your business
Top 6 Marketing Tactics To Boost Any Brand's Conversion Rate!
Before hopping onto the bandwagon and embracing the social media frenzy, it's essential to know what tactics play out well for different platforms. Facebook, Instagram, Twitter, etc. serve the same goal yet offer other tools and features to businesses. If done right, these tools can transform the way your business generates revenue.
The internet, along with essential tools, can do wonders for your business. A fast internet connection is essential to connect with your audience and achieve your daily goals.  If you're looking for a consistent, fast, and easy to install internet connection not bound by contracts, then AT&T is the perfect choice for you! They have a wide range of internet plans you can benefit from. Check out AT&T internet plans and stay connected with your audience 24/7.
If you carry out strategies without a proper plan, expecting growth will become a considerable challenge. The question remains, how is it possible for a business to boost traffic on their chosen platform effectively? Lucky for you, we've listed below the best 6 marketing strategies successful brands employ to boost growth.
You will find several influencers with a huge following signed up on all different platforms. It's a huge plus point considering influencer marketing is a popular social media marketing tactic. It's quick and easy. As a brand, you want to approach famous influencers with a significant number of followers; however, to speed up the process, you must find and reach out to influencers whose beliefs are aligned with your brand's mission.
The right influencer highlights the brand positively, and they also have the power to grow the consumer base.
Low-quality pictures, contrasting visuals, and graphical elements are enough to turn away a potential customer. An unorganized and tone-deaf aesthetic weakens the brand's credibility. From the brand's logo to its handle, everything should scream the persona of your brand. Every tiny graphical element you add to your feed has value. The alignment of the posts, the template of the stories, and the color palette you use are essential factors representing how quality-centric your brand is.
'Content is king.' We all have heard this at least once in our lives. It's true. Without the right content, a business can't thrive. Content creation should be creative, consistent, and customer-centric. When you develop content, you must make sure the message is easily readable or understandable, whether through an article, a video, or a graph. Content plays a huge role in pitching to potential customers and retaining old ones.
Many brands that sign up on Instagram and Facebook for promotion often don't know where to start. The good thing is, every platform offers multiple tools and features for self-promotion. Facebook allows you to run your ads at different rates, and Instagram allows you to sponsor your post on feed and stories. These platforms make sure every brand has the opportunity to reach a global audience.
This is a popular Facebook tactic used by many to boost customer interaction. When any customer reviews a brand or checks-in, their friends can see the brand name appearing on their feed, doubling people's chances of visiting your page. It creates brand awareness and doubles traffic organically.
You will find many people tagging their friends under posts captioned 'snap-tag-win' or 'Giveaway alert!' These tactics make sure people end up following you as they have a chance of winning the giveaway. It also offers the brand an opportunity to show their products or services in detail and interact with their audience better. It's a tried and tested method of gaining followers and boosting reach.
Final Words
As long as you highlight these tactics and implement them in your marketing campaign, you're already halfway to building a safe and secure future for your brand. Having a plan in place is one of the most critical factors contributing to your business's success. Thanks to social media platforms, the company can control the business's corporate narrative.
With that said, create well-researched content, share it in different forms, play ads, and drive traffic on these free platforms and you're sure to reach your target potential. Almost half of the world's population is active on social media platforms, which gives you the perfect opportunity to connect with them. Attract customers, build relationships, earn customer loyalty, and prioritize customer feedback. So, what are you waiting for? Employ the right tactics and start building your brand!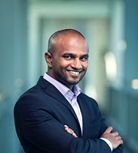 Baldwin Jackson is a successful digital marketer with expertise in search engine optimization and content marketing. The perfect balance of his analytical ability and creative thinking is what sets him apart from other practitioners in the digital marketing realm. He has helped a lot of small and medium-sized businesses in crafting their digital marketing strategies that are not only cost-effective but delivers results as well.
Baldwin is also a proud father of two kids and a Sports enthusiast. When he is not working, you will find him watching ESPN and NFL network. He has been able to get an amazing package on his favorite channels from Buytvinternetphone.com.